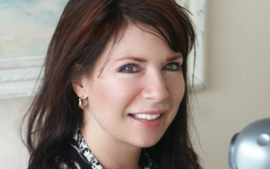 On-Line Connect Consulting
A picture is worth a thousand words but a demonstration is priceless! Using Adobe Connect we can provide live on-line demonstrations to walk you through a particular task or provide a custom training session based on your particular needs. A one-hour minimum is required.
Retainer
Are you in the process of creating a new FrameMaker template, Acrobat forms project or designing an interactive informational Acrobat CD or Flash drive? You can purchase a block of time to be used on demand when you need it. It's always nice to know you are one phone call away from an expert that uses the software and can provide solutions along the way. Support can be provided via e-mail, telephone, or on-line sessions if you need to flush out your solutions with a group. A one-hour minimum is required.
As Needed Solutions
Have you ever searched for days for a solution on the internet, in forums, or waited for a tech support rep only to be put on hold or to get passed on to another person and ended up more confused than when you started? One-hour minimum charge. If you don't use the full hour with your question we keep a record of how much time you have left for additional questions.
Connect was one of the easiest programs to use. I was able to share my desktop at the
same time as the instructor was able to share hers. The goal was to understand the concept of Conditional Text and how to apply it
within my current documentation. By using Connect the session was flawless and in real time I gained a greater understanding of
how Conditional Text would benefit my everyday work."
Christy Wright, Trane


Consulting Services
While we pride ourselves on the quality of our training, you will always have questions along the way. We want to make sure that when you run into a problem you have quick access to an expert who can answer your questions. Call us for pricing on the following services.
Connect was one of the easiest programs to use. I was able to share my desktop at the same time as the instructor was able to share hers. The goal was to understand the concept of Conditional Text and how to apply it within my current documentation. By using Connect the session was flawless and in real time I gained a greater understanding of how Conditional Text would benefit my everyday work."
Christy Wright, Trane